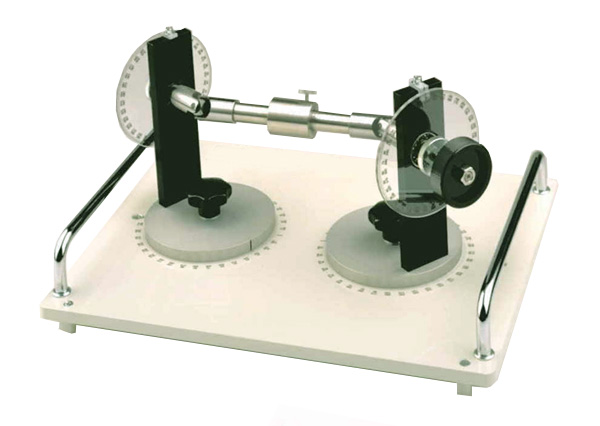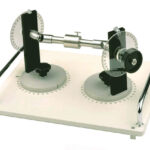 Universal Joint Apparatus
Standard :
Model No. : HI MAM-022
This bench top mounted unit is used to study torsion and torsional vibration in experiments. The apparatus is constructed around a profiled aluminium base with leveling feet, onto which is mounted 4 vertical chuck pillars. Each pillar contains a central shaft running in precision bearings with a chuck at one end which grips a torsion specimen. Each chuck also contains a large disc of varying mass and inertia. With these chucks it is possible to assemble a torsion specimen with up to 3 masses.
Description
SPECIFICATION
Description
It consists of cast aluminum plate of 400 mm dia. graduated in 360 degrees. The table is fitted on a case iron stable base with leveling screws to make the table in leveled position. It is possible to fix the table in any desired position. Supplied will six set of brass nickeled slotted weight each set containing nine weights and one hanger of 50 grams. And is complete with six sliding clamping pulleys to fix up the same.
DIMENSIONS AND WEIGHT: Size :0.5 m.(L)x 0.5 m(W) X 0.5 m ( H )
Weight :Approx. 4 Kg